Overview
This template can be used for the following purposes: 
View several line items from financial statements or ratios that provide a clearer view of the health of a company compared to its peers. 
Use graphs in template to have a visual of how peers match-up against each other. 
Below is an example of the template: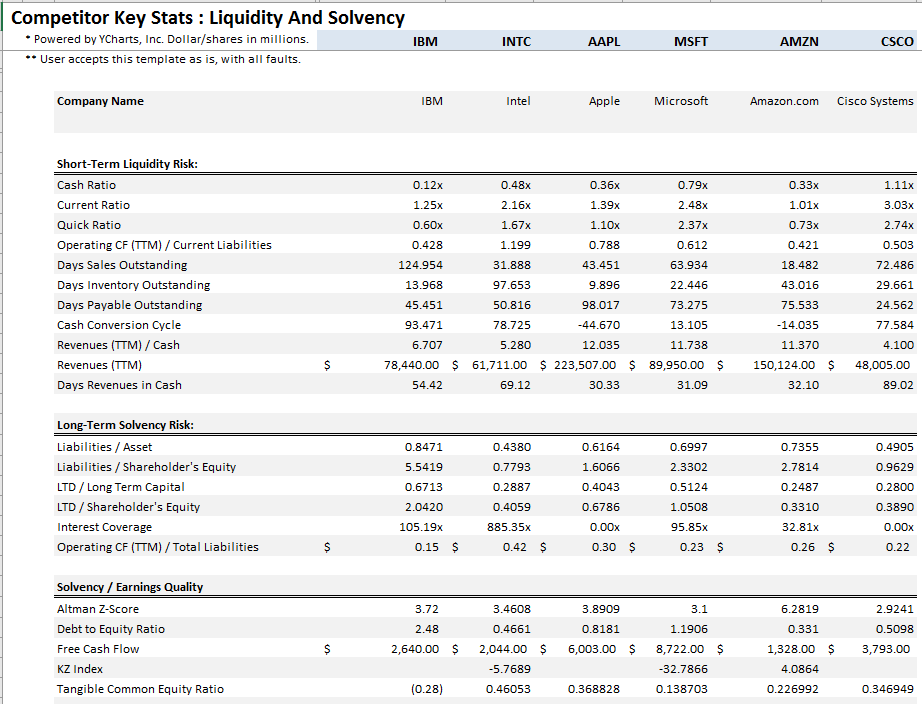 How it works
1. Enter Tickers
Please input tickers in cell E2 to J2 in the "Competitors Key Stats" tab. Not all available columns have to be used. These tickers will be inserted into "Profitability Analysis" tab as well. 
2. Select metric to graph. 
To view graphical comparison of any metric, please select metric from drop-down in cell O6 in "Competitors Key Stats" tab, and cell O8 in "Profitability Analysis" tab. 
3. Print or Save the report as a PDF
First, click on the tab you'd like to print or create a PDF for. Then, click the File button and select Print or Export to save as a PDF.
*PLEASE NOTE: Do not delete or add any rows in the spreadsheet. Only delete the contents within a cell. This will ensure the spreadsheet will calculate all the data properly.