Overview
This template can be used for the following purposes:
Analyzing the composition of a custom portfolio


Composition breakdowns include; Asset Allocation, Equity Exposures, Fixed Income Exposures, and Geographic Exposures

Setting target allocations vs current exposures
Below is an example of the Portfolio Composition Analysis template:
How it works
1. Enter the Portfolio Holdings
To begin using the Portfolio Composition template, start by inserting the portfolio holdings in cells B10:B29. Note that in the current version of the spreadsheet the maximum number of holdings is 20.
Then in column E, enter the holding weights in the cells shaded blue.
2. Enter the Target Allocations and Acceptable Drift
On each tab (after "Instructions & Disclaimer"), enter the desired target allocations in the cells shaded blue that appear underneath the "Weighted Average of Portfolio" section.
Additionally, if you'd like to change the acceptable drift of a specific composition, you can do so in the cell shaded blue to the right of the "Target Allocation" section of the given composition.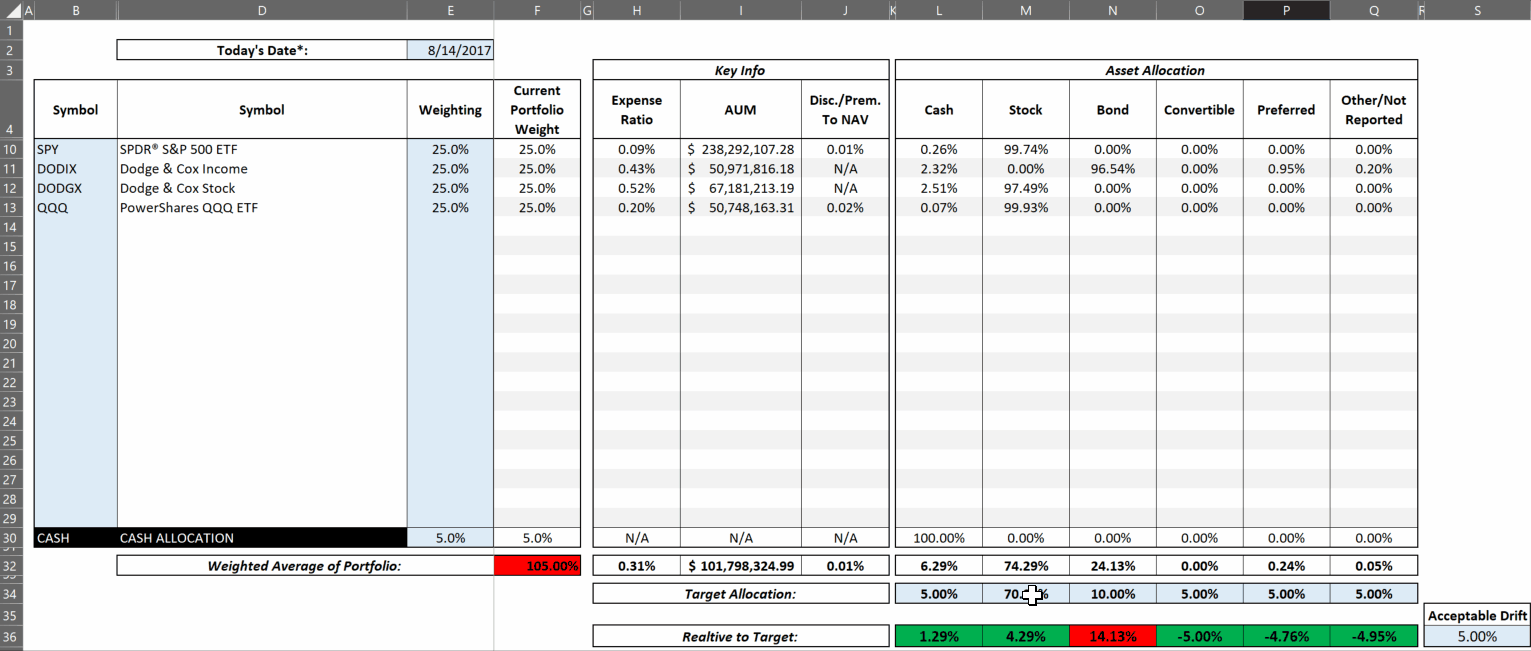 3. Print or Save the report as a PDF
First, click on the tab you'd like to print or create a PDF for. Then, click the File button and select Print or Export to save as a PDF.
*PLEASE NOTE: Do not delete or add any rows in the spreadsheet. Only delete the contents within a cell. This will ensure the spreadsheet will calculate all the data properly.